Located within E2 Yoga & Fitness, in Mequon, WI, Northshore Acupuncture's goal is to facilitate your body's innate ability to heal itself through the practice of Traditional Chinese Medicine.
Northshore Acupuncture opened in May 2017 and is owned and operated by Teresa Fons, LAc.
Teresa is a graduate of the Midwest College of Oriental Medicine, located in Racine, WI, holding a Master's Level Certificate in Acupuncture. She is trained in Clinical EFT, also known as the Emotional Freedom Technique or "tapping". Teresa resides in Bayside with her husband Graham and blue heeler Olive. In her spare time she enjoys cooking, crafting handmade copper jewelry, and spending time outdoors.
Phone
(414) 255-0025
Location
10510 N Port Washington Rd
Mequon, WI 53092
Hours
Monday 9a-5p*
Tuesday 9a–5p*
Wednesday 9a-5p*
Thursday 9a–5p*
Friday 9a-5p*
*By Appointment Only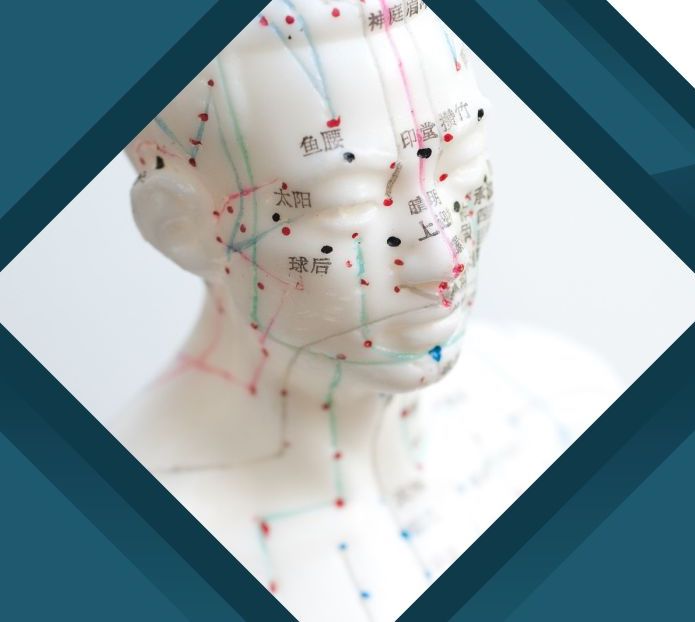 EXISTING CUstomERS CAN BOOK ONLINE HERE
New Patients: Please fill out the form below or Call/Text (414) 255-0025
ADDITIONAL INFORMATION
Learn more about the products and services offered at Northshore Acupuncture.
Cosmetic acupuncture treats more than just the skin on your face and neck. You receive a full acupuncture treatment that addresses your mind, body, and spirit. It can help you look better, but more importantly feel better. All my patients report feeling very relaxed after treatment and their skin feels tighter. Each session concludes with a soothing facial massage featuring organic botanical skin care products.*
A traditional herbal formula crafted from the highest quality herbs grown in rural China using time-honored growing processes and tested according to the highest standards in the industry. This medicinal tea aids the body in reducing cortisol levels that affect our mood and quality of sleep.*
A wonderful resource of meal plans and recipes to use food as medicine as a complement to your acupuncture treatments. Everything they offer is tailored to specific patterns in Chinese Medicine to optimize your progress.*
Blissoma is the elegant marriage of herbal form and function: botanical innovations that create balanced skin and healthy beauty.*
*These statements have not been evaluated by the US Food and Drug administration. This product is not intended to diagnose, treat, cure or prevent any disease. **Includes affiliate link.